(Hela Empire is Offline) Launched 21st May 2021
After several attempts on making the best network marketing platform, Helaempire is finally emerging at the top of the game now that it is going international! Yes Helaempire is finally available throughout the world with automatic activations and withdrawals that has been troubling many platforms over the years.
I'm happy to mention that it's coming from an agency with a good reputation having operated and served for several years under multiple platforms. It has made payouts everyday to serve it's clients and now the step up is going to pay off after a long while.
As important as your hard earned money is, so are the payment methods you can rely on to run your business.
The Supported payment methods are:
1. Mpesa
2. Thunes Mpesa International
HelaEmpire launches on the 26th of June 2021, on a Saturday at 2pm.
Registration to Earning
Eager to start earning with Helaempire? Well, given that you can now get clients worldwide, you are now at a better position of making money with all the convenience you can get.
Register here

When you head to the registration page, you will pick your relevant details such as your country, phone number, password and email address to begin with.
Ensure you input a working phone number since that's where you will receive your mobile payments, and also where you will pay your one time activation fee of USD 8 (Eight USD) for international clients.

Kshs 500 for local clients. (Depending on your country, you will be presented with your activation fee and payment info respectively) so you won't have to worry about your location being a deterrent in your earning pursuit.
Now to add the sauce, here are the several earning methods you can use to lay out a perfect plan on how you are going to make money more than before on the tens of platforms you've joined, or possibly hundreds for those who have gone professional with networking and are making coins by every minute.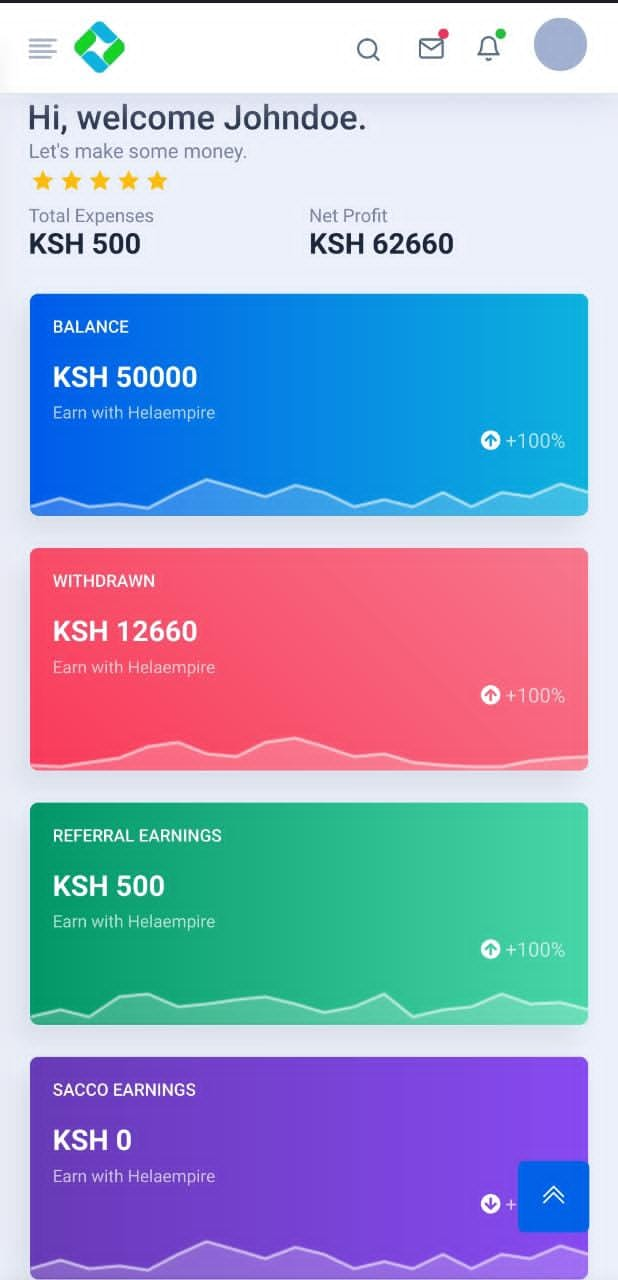 Earning Methods
1. Three earning levels Affiliate program
After registration, you are assigned a specific affiliate link that grants you up to 3 earning levels of :
International clients
4.8 USD level 1
1.6 USD level 2
0.8 USD level 3
Local clients
Ksh 300 level 1
Ksh 100 level 2
Ksh 50 level 3
There's not limit to the earning potential in this case, and you can reach as many people as you can to maximize your revenue, all depending on your effort because nothing comes easy.
Explanation of earning levels
With the multi level earning system, you are eligible to earn from your affiliates or team that you invite into the platform and help them make money as you do.
This is a very good way to make money for you and your team, since you both coordinate and merge your strategies to bring about a very powerful source of income. This in turn stands out to be one of the top earning methods on the market, given that it has absolutely no limit.
Level 1 Earning Program
I'm this level, if you are a member of Helaempire, you qualify to earn 4.8 USD for international clients and Ksh 300 for local clients, when you successfully invite a new member into the platform and they complete their account activation.
For their account activation, they will be presented with the activation steps as part of their registration, but as the inviter, it is your duty to help your new members go about the platform and successfully complete all the steps to get started, without leaving any information out.
If you are new to this, feel free to send me an email or WhatsApp me to give you all the steps on how you can make your first 50 Dollars.
Alternatively, you can get the premium beginners course to Making your first 50 Dollars with Helaempire through affiliate marketing program and be on your way to making the best you can through the affiliate program.
Level 2 Earning Program
Now onto level 2, you qualify to earn USD 1.6 and Ksh 100 when your level 1 client successfully completes their level 1 Earning. In simpler terms, your level 1 gives you your level 2, and your level 2 gives you your level 3.
Only now that you can have few level 1 clients and a very large number of level 2 and 3 clients.
For instance, when you have 5 level one clients and share the same earning strategy with them, this will help them get their first 10 level 1 clients and that will make the 50 level 2 clients, which will have earned you a total of USD 104 (4.8 USD *5 level 1 clients = 24 USD) + (1.6 USD * 50 level 2 clients =80 USD)
Or Ksh 6,500 (Ksh 300* 5 level 1 clients = Ksh 1500) + (Ksh 100* 50 level 2 clients = Ksh 5000)
This may slightly vary depending on different countries.
Level 3 Earning Program
Onto the last earning level, all the previously mentioned earning levels 1 and 2 still apply, and add up to your earnings when your level 2 clients referred by your level one get to invite their first clients, that is their level one clients. They will make up their own earning levels same as you have, and they will still earn as their levels apply.
However, you will only earn 0.8 USD or Ksh 50 for local clients, and this is where most affiliate marketing agents make their most profit, the level two and level three because that's where they have their greatest clients accumulating and make up the last of their earning tree diagrams.
If there would be a level 4, this would bring up a very large audience, and relatively a very large income as well. But that's for another day.
With all the mentioned earning ways from levels, this is more than enough for a standard affiliate platform, and a well laid out earning strategy is what's going to win you this game of strategy and possibly be your game changer.
Other Earning Methods on Helaempire
1.Free Trivia to earn you money on correct answers.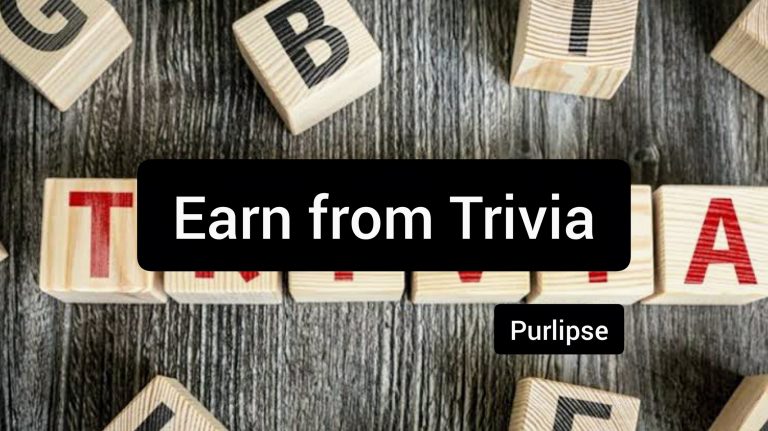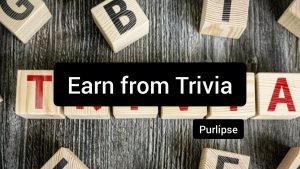 Presented on specific trivia days of the week, a trivia session will be opened every day on the specific trivia days where you can try and gauge your trivia skills that can earn you money from correct answers.
Previously being hosted on a limit of 6 questions for 2 minutes, we are to see a change in the trivia countdown timing, since there will be choices presented for the 6 questions asked. You may consult with anyone concerning the trivia questions.
2. Casino Spins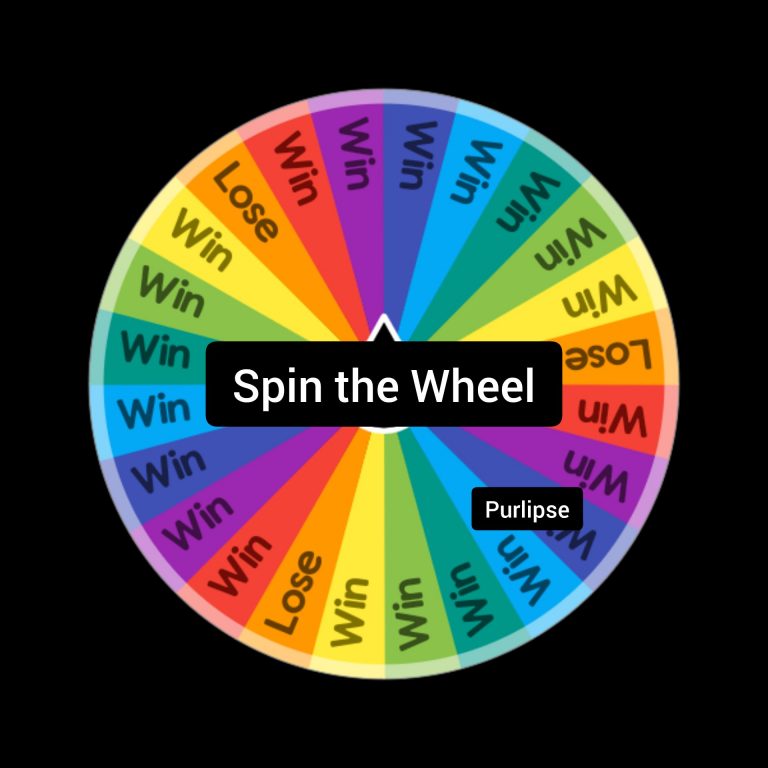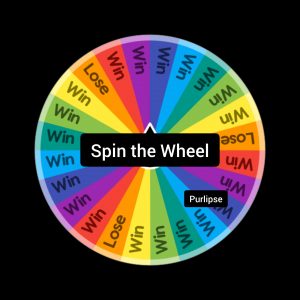 Upon registration, within 24 hours, you qualify for two free casino Spins that could earn you up to a maximum of Ksh 1000
After depleting your 2 free casino Spins, you will use your account balance to stake for possible wins. Please be aware that with the possibility of Earning, so does the possibility of losing present.
You are to be responsible with your money so as to blame no one in the event of losses.
3.Online Sacco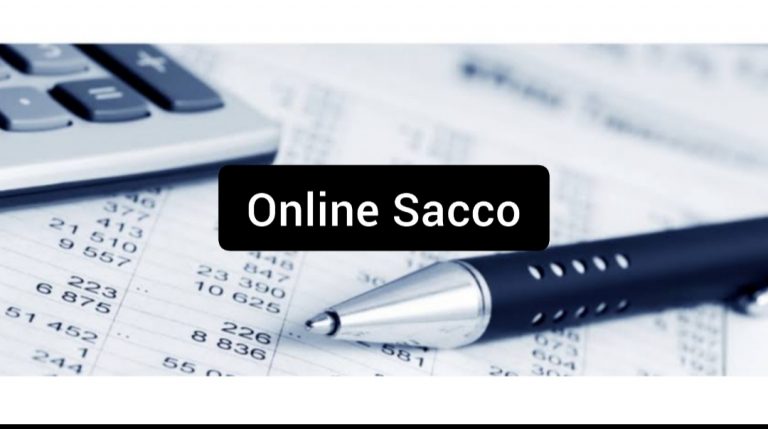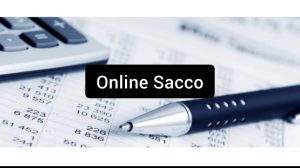 Introduced on Satoshi's latest platform Helaempire, Online sacco will now be availed to members, and this allows you to save frequently and get paid out dividends. Detailed information will be presented on the platform, with it's official launch being on 26th June 2021.
4. Watching YouTube Videos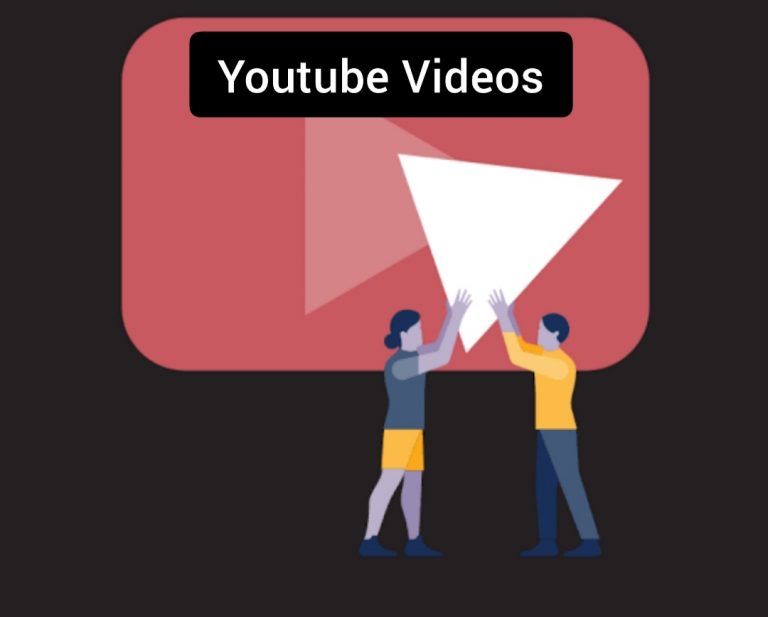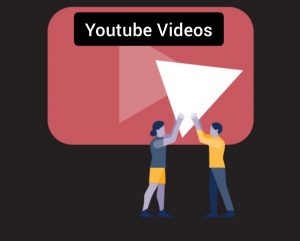 Earning from watching YouTube videos was officially introduced on SmartHela, the latest platform from Satoshi Agencies and presented YouTube videos that you could watch and get paid. Also, watching YouTube videos was availed on two specific days of the week.
Still on YouTube videos, you can also advertise your YouTube videos on Helaempire by paying an amount of fee, relative to you desired watch time and number of views. This is an important feature for members looking to grow their brand or for other marketing purposes.
5. Blogging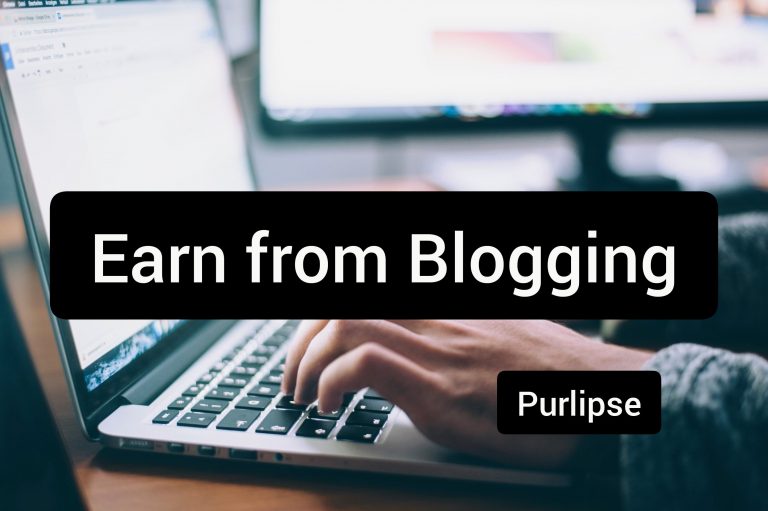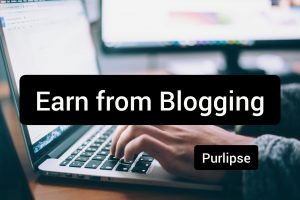 Creative writing can also earn you money on Helaempire. By simply composing an engaging article with words as few as 100 or beyond, you can get your article approved by a blogging administrator that instantly earns you from Ksh 50 and later payments that will be determined by the number of reactions you get from your audience, being comments and views.
Let your creativity go beyond with whatever you can come up with, given you follow the basic rules of article writing like avoiding plagiarism like a plaque (plagiarism is copywriting of an existing work done by someone else) you should avoid this at all costs if at all you expect your blog to be approved. A friendly reminder.
More earning methods will be introduced and registered members will constantly be updated.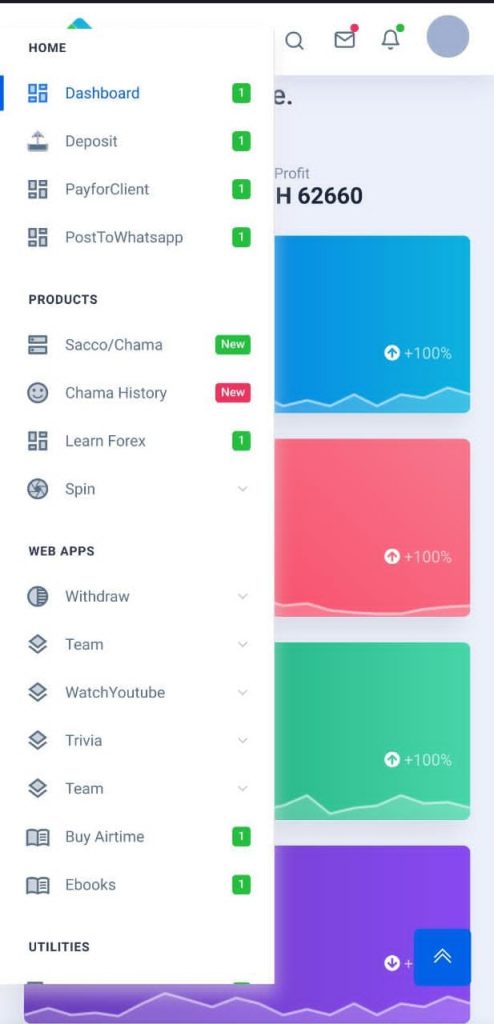 Over the years on the adventures of affiliate marketing platforms, we have had several shoddy platforms show up with the promise of serving enticing earning methods and offering easy money, which ends up bailing out on you and of course with your money.
I can't state all the reasons why Helaempire is the best platform yet so far, but previous members can attest to this, having had their lives changed by networking platforms created by Satoshi Agencies and definitely, Helaempire making up one of them at the top of the list.
I can gladly announce the long awaited day of Helaempire's launch on the 26th of June 2021. It's best to have your strategies well laid out in advance, and assemble yourself a productive earning team that's going to be on top of the game, with the top earners also qualifying for a bonus payout weekly.
In the event of a need to contact one of the Helaempire system customer care, will be an integrated live chat bot assistant to quickly get your issues addressed.
Good luck on your earning journey with Helaempire, as greener fields are promised with the right attitude and effort. However slow you may pick up, remember that Rome was not built in a day, keep in contact with your inviter and team, create or join an earning group if possible, and share your earning strategies to blow your charts off.
Networking is an art.
"You can have everything in life you want if you will just help enough other people get what they want" ~ Zig