(Earn Smart is Offline) Launched 10th June 2020
Earnsmart Review: How Earnsmart Works
Earnsmart is an online business based with the referral principle under affiliate marketing. In this blog, I'll be giving an honest opinion about Earnsmart. Also, to prevent biased opinions, there is no affiliate link in this blog, so my review on this referral business is completely genuine. Earnsmart has been around for quite some time, and is not starting to lose grip of its position compared to other referral and affiliate businesses of the same field. Basically, Earnsmart is a pyramid scheme in Kenya that has sideshows claiming to provide earning methods in this order,
Referral affiliates
Spins
Ebooks selling
Ebooks Selling
With the referral business being the main theme of this website, the other methods come in with minimum earning potentials to users. This way, it is going to be very difficult to raise your account balance if you are planning on going for selling ebooks and affiliates. In Kenya, it's pretty obvious that not so many people buy online ebooks. let alone books themselves. so this is a very shallow means if you are planning to only go for.
Earnsmart Spins feature
When it comes the spinning feature, this can be accessed from the left side on your members menu. Spinning the wheel is a form of gambling and just like any other gambling platform, things can go either way. So if you are planning to try out the spinning feature, do it responsible otherwise you will incur unplanned losses. Spinning stakes requires a minimum of Kshs 20 for you to attempt one spin.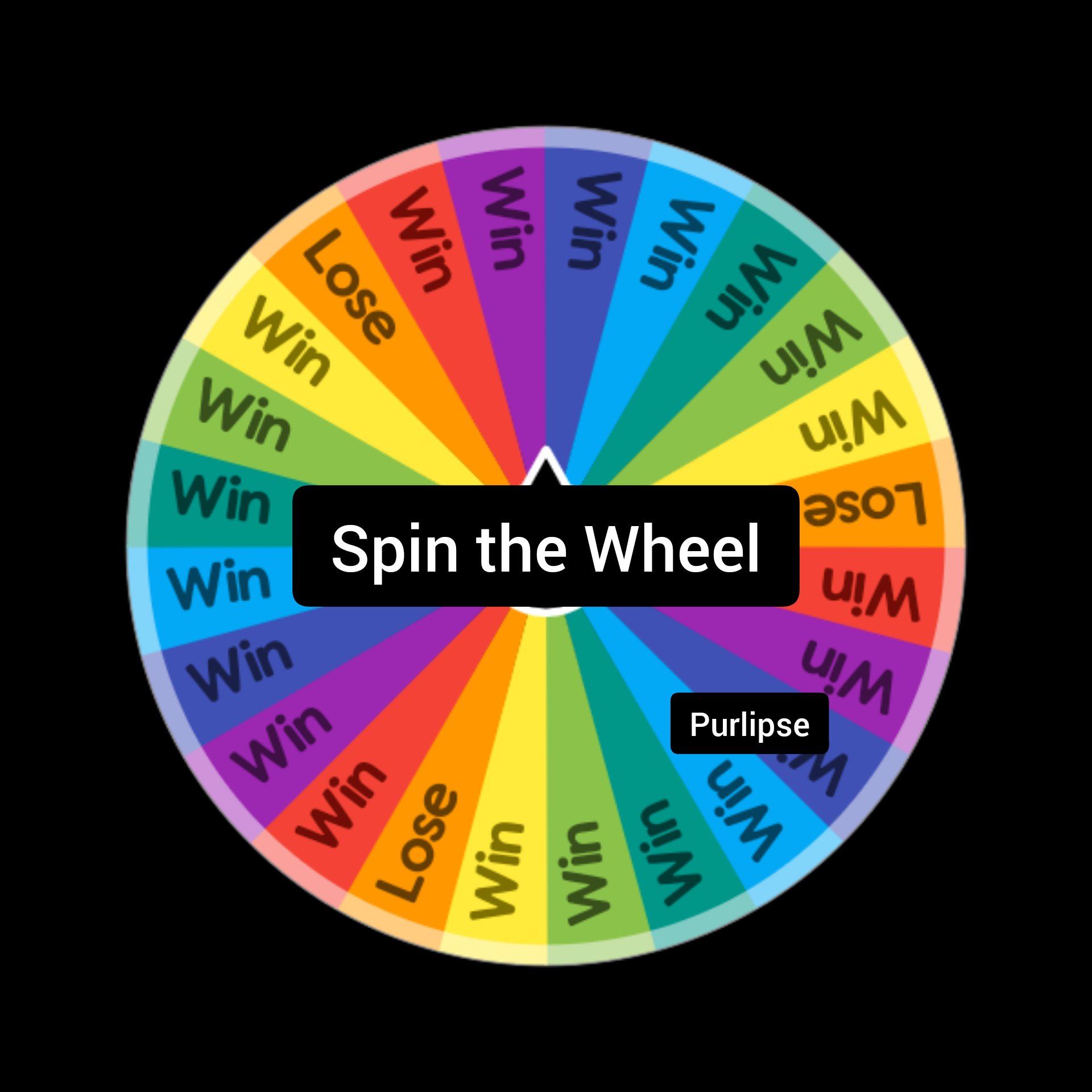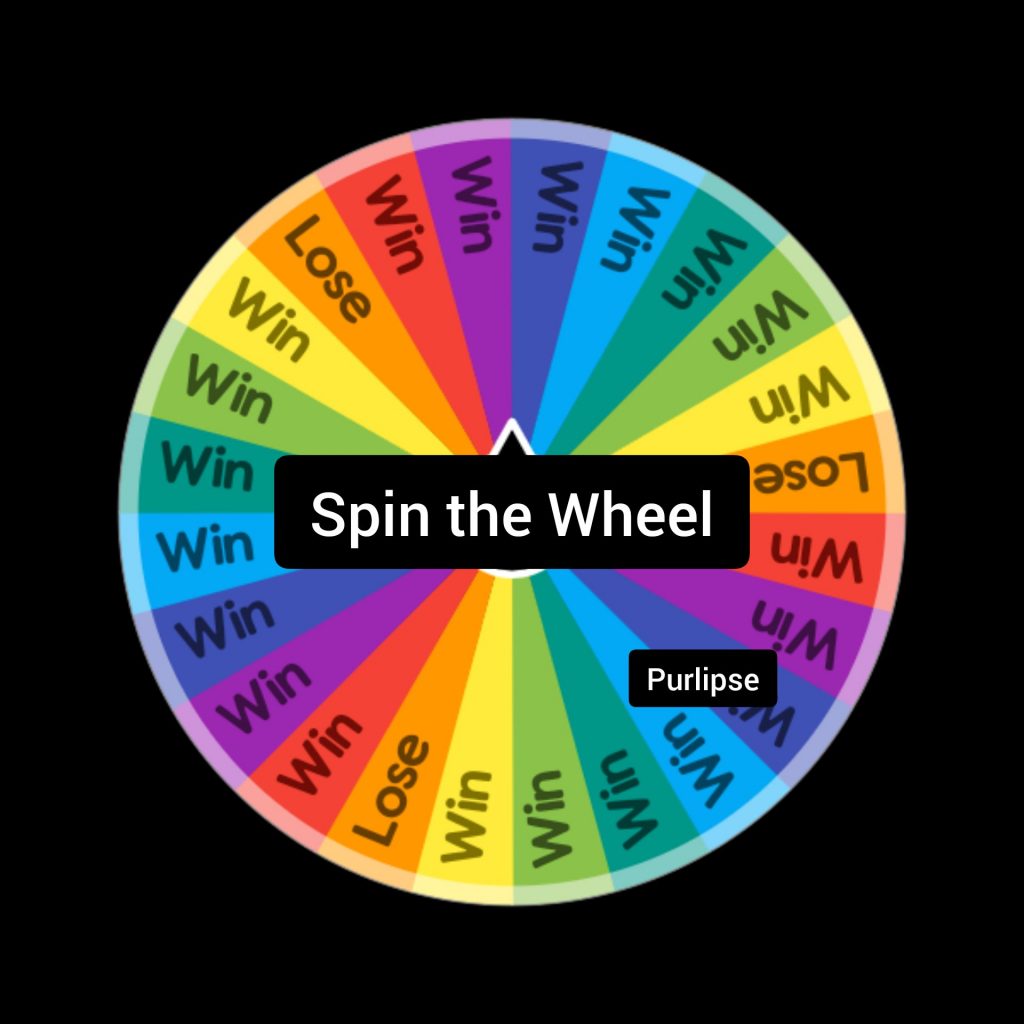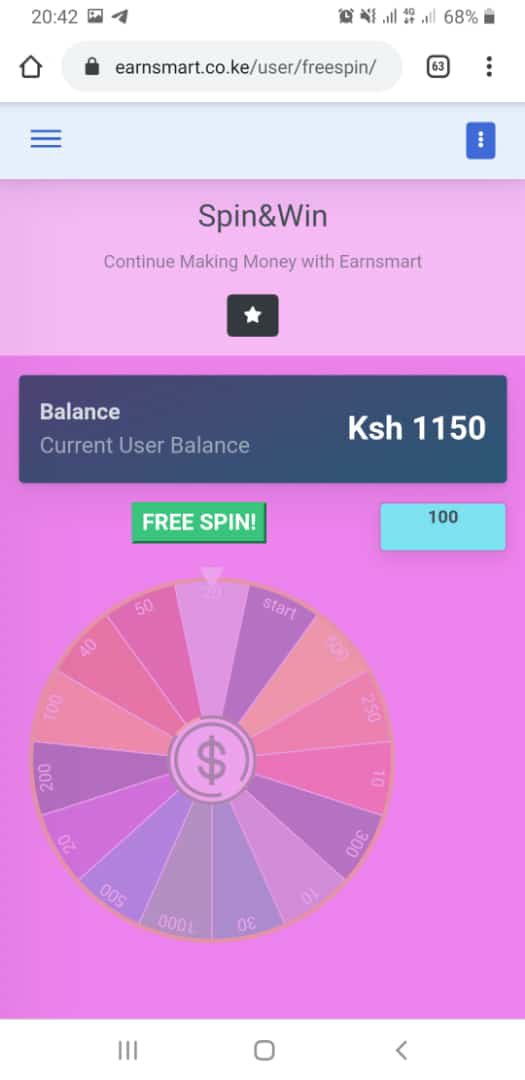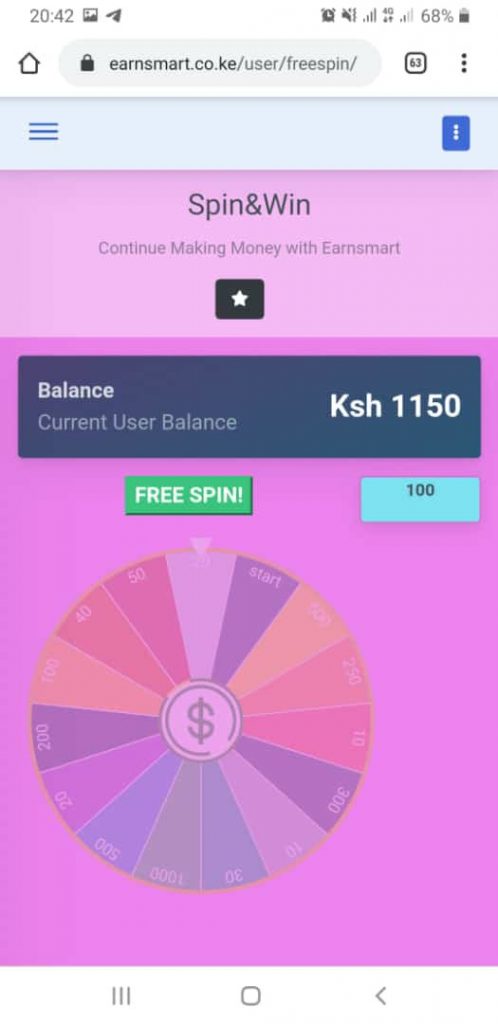 Registration to Withdrawal Process
Onto the registration process, after you've registered, you'll be presented a requirement to pay Kshs 500 so get your referral link this is a one time payment.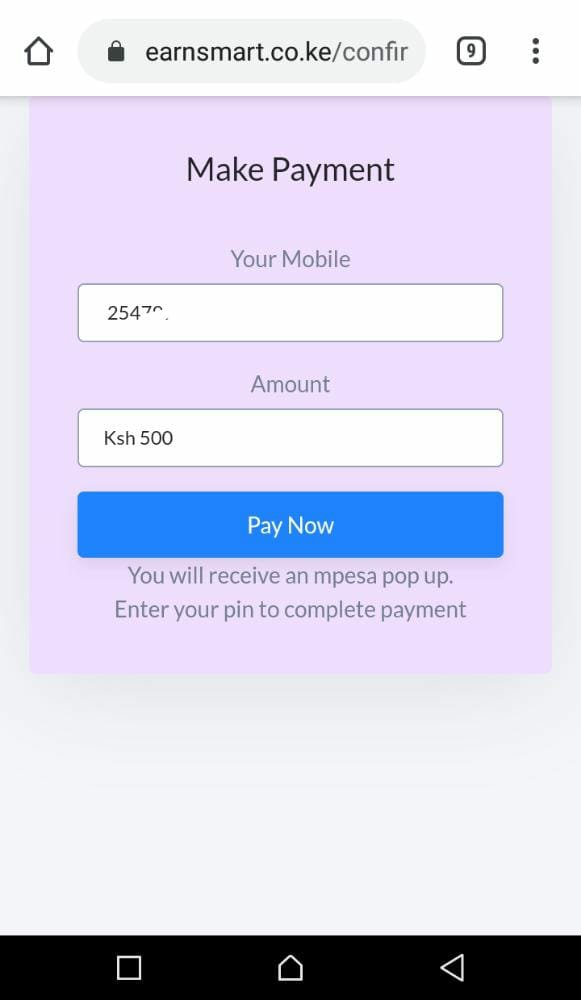 Upon clicking on 'pay now', you will be prompted to proceed with payment to your mobile money application. After completing the payment of Kshs 500 to earnsmart, you will be redirected to your new dashboard, where you can access these features like referral links ebooks and spins. On the referral business, there are 3 earning levels, that you can benefit from. Sharing your affiliate link will put you in a position to earn from multiple ways.
Here is an in depth explanation, on how the referral system works.After joining, your referral link can bring you in new users. For your first user, if they register using your link and successfully pay the Kshs 500 registration fee, you will earn Kshs 300 from the new user as your level 1 downline. Let us call your first downline Eric. So Eric has registered and you have earned Kshs 300. Now Eric, will also get an invitation link that he can share as his affiliate link.
When a new user registers under his link, he earns Kshs 300 as his level 1 downline referral earning. This will also earn you Kshs 100 as your level 2 downline earning, courtesy of Eric. Now let's call Eric's downline Janet. So Janet joined and earned you Kshs 100 and earned Eric Kshs 300. When Janet also invites a new user, she will earn Kshs 300, Eric will earn Kshs 100 and you will earn Ksh 50.
The affiliate trend goes on and on, repetitively.Now you may have noticed that this earning system involves a lot of people in order to earn. This means, that you will need to invite several people in order for you to get your money back, and to make a profit.If you have a good base of audience, that you are confident that you can successfully convince them to join Earnsmart, then you're good.
But if that's not the case, then you may want to rethink your choice of proceeding with the earning system from Earnsmart. Frankly, there are other websites that operate on the same principle, but are quite ahead of the game since they provide several other earning processes. For instance, many of them include :
Is Earnsmart legit?
There isn't a very clear document claiming Earnsmart being a legitimate registered business, but here is an image that has been doing rounds on social media showing Earnsmart's incorporation license as a registered company. Once again, I do not know the legitimacy of this attached document.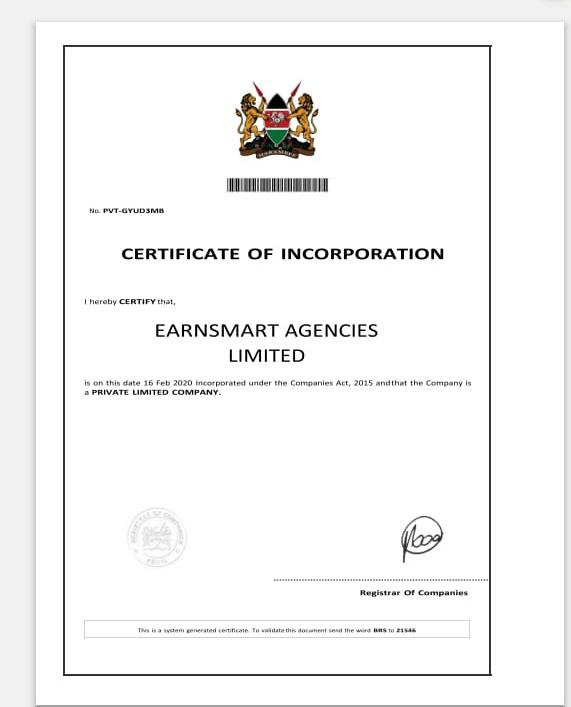 Earnsmart earning proofs
Below are some images submitted by users who've earned and withdrawn from Earnsmart. Yes it is a pyramid scheme, and people are actually withdrawing from the system.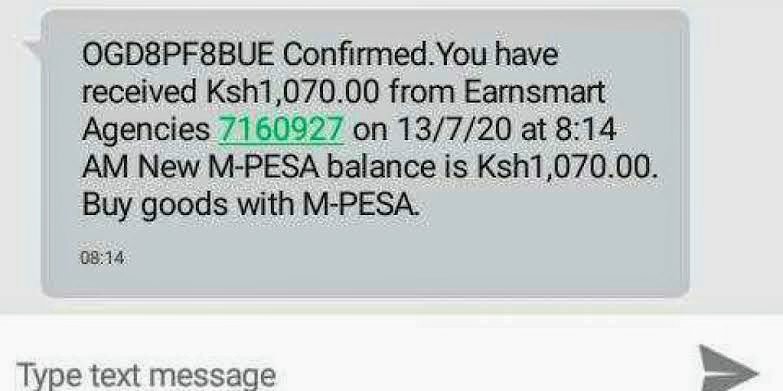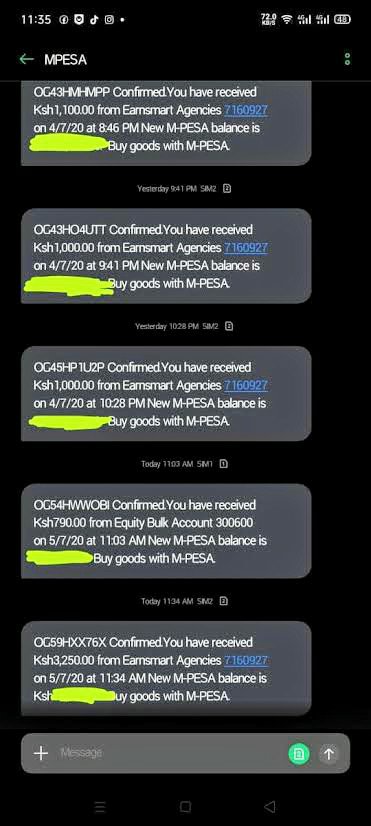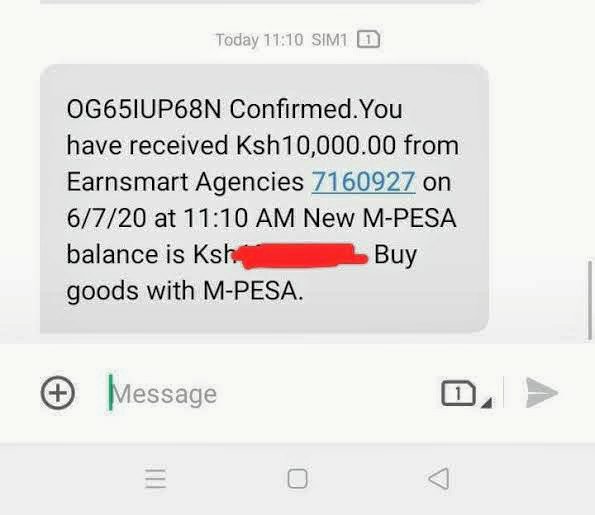 Is Earnsmart Legit?
Earnsmart is a pyramid scheme that has been doing rounds on social media, since you are required to invite new users that should pay for you to earn
What is Earnsmart?
Earnsmart is an online business based on the referral affiliate business principle that is clearly a pyramid scheme as users earn by referring others to join the platform